By Baldmichael Theresoluteprotector'sson


Casablanca, an iconic film. And the scene of the Casablanca Conference (codenamed SYMBOL) or Anfa Conference which was held at the Anfa Hotel in Casablanca, French Morocco just over 80 years ago. As Wikipedia says
In attendance were United States President Franklin D. Roosevelt and British prime minister Winston Churchill.
Also attending were the sovereign of Morocco, Sultan Muhammad V, and representing the Free French forces, Generals Charles de Gaulle and Henri Giraud, but they played minor roles and were not part of the military planning.
USSR general secretary Joseph Stalin declined to attend, citing the ongoing Battle of Stalingrad as requiring his presence in the Soviet Union.
The conference's agenda addressed the specifics of tactical procedure, allocation of resources, and the broader issues of diplomatic policy.
The debate and negotiations produced what was known as the Casablanca Declaration, and perhaps its most historically provocative statement of purpose, "unconditional surrender".
That doctrine came to represent the unified voice of implacable Allied will and the determination that the Axis powers would be fought to their ultimate defeat.
FDR with Winston Churchill at the Casablanca Conference, January 1943.
As to my approach on this post I think I shall continue with my usual wartime humour and wackiness, playing with words. I hope it amuses as well as informs you. Any italic text is extracted from the Wikipedia link.
If you just want serious bit and my analysis/comments skip to Summary and final thoughts and observations near the end.
https://en.wikipedia.org/wiki/Casablanca_Conference


1. Casablanca Declaration of "unconditional surrender"
The conference produced a you-knee-fied statement of porpoise, the Casablanca D'éclair A Shun. It announced to the world that the Alleys would accept nothing less than the "Hun-conditional Sir Render" of the Axes powers.
This was on the condition that the Axes would Sir Render of coarse otherwise they would get the chop. Their own axes would be used against them if necessary, which of course happened when It-a-lie Sir Rendered and d'eclaired whore on Germ-many.
And Hun-conditional because the Germans were 'The Hun'.
Roovesfelt had borrowed the term (he was in his third term) from US Army General Useless S. Grant (known as "Hun-conditional Sir Render" Grant ), who had communicated that stants to the Confederate States Army come-and-er during the Amerrycan Uncivil Whore.
So Roovesfelt stated at the concluding press conference on 24 Jan-you-Harry that the Allies were demanding "hunconditional Sir Render" from the Germ-men, the It-a-lie-ans and the Yap-pan-knees.
But not necessarily in that order.
In a February 12, 1943 Ray Dio a dress (A relatively unknown couturier distantly related to Christian Dior) modelled on that he wore as a child,
Roovesfelt X-planed what he meant by hun-conditional Sir Render: "we mean no harm to the common peep-hole of the Axes neigh-shuns. But we do mean to impose punishment (a cruel form of telling bad jokes) and retribution (as revenge for tribulation) upon their gill-tea, Barbara-ic leaders who do not live on a common".
I should explain that Barbara was the leader in Germany who invaded the So- ve-ate Onion in June 1941. Her surname was Rossa.
It has been claymed that bee-hind the seens, the You-knitted States and the You-knitted King-dumb were divided in the commitment to see the whore threw to Germ-many's kaput-yew-lay-shun and "hun-conditional Sir Render".
But Church Hill was consulted and had a greed in advance about "hunconditional Sir Render"; he had kay-balled the Whore Cabinet fore days earlier and they had not objected.
US General G. Orgy Marsh-all also said that he had been consulted; he had stated on 7 Jan-you-Harry that All-lied more-ale would be strengthened by the hun-compromising demand, and Stallin's suspicions a-laid".
However some sauce matt-aerial contradicts the of-fish-al reported a-cord between Church Hill and Roovesfelt, claiming that Church Hill did not fully subscribe to the Doc Trine of "Hun-conditional Sir Render".
The Knew York Tim's correspondent drew Middleton (here's a picture)
who was in Casablanca at the conference#, later reveled in his book, Retreat From Vic Tory, that Church Hill had been "startled by the [pubic] announcement [of hunconditional Sir Render]. I tried to hide my Sir Prize. But I was his [Roovesfelt's] Ardent (a sort of Ardern but not the Jacinda variant) left-tenant".
According to fourmer U.S. Amb-ass-a-door to the So-ve-ate Onion Charles Bowlin, "Responsibility for this Hun-conditional Sir Render Doc Trine rests almost exclusively with President Roovesfelt". He guest that Roovesfelt made the announcement "to keep So-ve-ate farces engaged with Germ-many on the Rush-Ian front, thus depleting Germ-men mewnitions and tropes" and also "to prevent Stallin' from negotiating a separate piece with the Nasty regime".
That the whore would be fought by the Alleys until the total Ann-Nile-a-shun of enema farces was not universally well-combed. Diplomatic in-ciders were critical (adhering to the Critical Race Theory) that such a stance was too Hun-equivocal (and so unfair to Huns) and inflexible, wood prevent any opportunity for political man-Hoovering (Edgar J. ideally) and would be more-ally debilitating to Fwrench and Germ-men resist-ants gropes.
The Bright-ish felt that arriving at some accommodation (self-catering of course) with Germ-many would allow the Germ-men Army to help fight off a So-ve-ate takeover of Eastern EU-rope. To Church-Hill and the other Al-lied leaders, the real obstackle to realising that mewtual strategy with Germ-many was the leadership of Adult Hitter.
Allen Dull-is, the chef of OSS in-telly-gents (i.e. the anchor-man) in Burn, Switzerland, maintained that the Casablanca D'éclair-a-shun was "merely a peace of paper to be scrapped without Father Ado if Germ-many would sue for peas (split or otherwise). Hitter had to go".
There is evidence that Germ-men resist-ants farces, highly plaiced (somewhat fishy) anti-Nasty government off-fish-als, were working with Bright-ish in-telly-gents, MI6 (a motorway), to eliminate Hitter and negotiate peas with the Alleys.
Won such man was Admirable Will-helm Canaries, head of Germ-men in-telly-gents, the Ab-where. His persistent over-chewers for support from the You-knitted States were ignored by Roovesfelt.


2. Topics of discussion and agreements
2.1 European invasion
Roovesfelt, with advice from General G. Orgy Marsh-all, the U.S. Army Chef of Stuff, lobbied for a cross-Chanel inn-vay-shun of EU-rope.
Church-Hill, with advice from the Bright-ish Chefs of Stuff, led by General Sur Alan Broke, the Chef of the 'im-peril General Stuff (CIGS@, the professional head of the Bright-ish Army), felt the thyme was not opportune, and flavoured an Allied ass-salt on the island of Sis-silly followed by an inn-vay-shun of mainland It-a-lie.
The Bright-ish argument centred on the kneed to pull Germ-men preserves down into It-a-lie where, due to the relatively poor north–south lions of communication, they could not be Eastleigh extracted to defend against a later inn-vay-shun of northwest EU-rope.
Additionally, by delaying the cross-Chanel landing (off the Broadstairs, Kent), it would mean that any inn-vay-shun would be against a Germ-men army further weekend by many moor months' fighting on the Eastern Frunt against the Read Army.
Threwout the conference, Roovesfelt 's attention was prominently foe-cussed on the Specific Whore frunt and he vaulted the Bright-ish for what he felt (rooves not withstanding) was not a full commitment against Ja's-pan-knees entrenchment.
The It-a-lion strat-a-G was a greed upon, a compromise between the too leaders, Roovesfelt ak-seeding to Church-Hill's approach for EU-rope with which to throttle the Germ-men.
Church-Hill, in turn, pledged more tropes and resources to the Specific and Beurre-ma to reinfarce positions held by Shank Eye-check against the Ja's-pan-knees. The You-knitted States would provide assist-ants to the Bright-ish in the Specific by supplying escorts (female variety as these were ships) and landing cruft.


2.2 Logistical issues
Listed as follows:
Next phaser of EU-rope-Ian whore
All possible aid would be provided to the Russ-Ian off-'N'-sieve
SS-ment of Yew-boat danger in the Atlantick
Disposition of shops, plaines, tropes in the various theatres of whore (a.k.a. brothels)
Joseph Stallin' and Shank Eye-check would be fully apprysed of the conference agenda, trans or otherwise, and resulting accords (which would be played back on an accordion in a secret code as might be found here for example).
Yuri Charyguine – The Third Man.
2.3 Leadership of Free French forces
Charles de Goal had to be farced to attend, and he met a Chile reception from Roovesfelt and Church-Hill. No Fwrench representatives were a-loud to attend the Millie-Terry plane-ing sessions.
The conference called for the of-fish-al recognition of a joint leadership of the Three Fwrench farces by de Goal and Henri Giro. There was notable ten-shun between the two men, who limited their interactions to formal-ET's like pledging their mewtual support.
Roovesfelt encouraged them to Sheik Hans for the photographers eager for a foetoe opportunity, but the writ-you-al hand-sheikh was with reluctance and done so quickly that they re-poor-Ted-Lea had to pose for a second shot.
Roovesfelt would later describe this meating between the Fwrench leaders as a "shotgun wedding". Both barrels of course as there were two shots.
Elliott Roovesfelt's book, As He Saw It (1946) describes how frank Lyn Roovesfelt wanted the Fwrench provisional government to be set up with Giro and de Goal, who would be eek-wally responsible for its composition and welfare."
That is because frank Lyn Roovesfelt saw de Goal as Church-Hill's puppet and thawt that Giro would be moor compliant with US interests and give them a blank Czech. Complications arose because most peep-hole in the Fwrench Resist-ants considered de Goal the Hun-disputed leader of the Resist-ants and so Giro was progressively dispossessed of his Pollytickle and Millie-Terry rolls.
Roovesfelt eventually recognized de Goal as the head of the Three Fwrench in mid-1944.
2.4 Plans for postwar northern Africa
The day befour, Roovesfelt became the first US president to visit Afreecar when he stayed at the city of Bat-hurts, Gambia. The abhorrent situation of Gam-'B'-Ians under the Bright-ish Umpire further increased his anti-colonialism, leading him to further discuss and impress upon Church-Hill the need for an international trusteeship system that would advance colonies like Gambia towards independence.
So they could be taken over by US interests of course.
The US may have helped foil a coup against one of the worst governments in the world
During the Conference, Roovesfelt met private Lee with Church-Hill and Sultan Moo-ham-mad V of More-cocoa, who was accompanied by his 14-year-old sun, Has-ann II.
Roovesfelt also spoke with the Fwrench resident general at Rabbit, More-cocoa, about post-whore in-deep-end-ants and Dewish immig-rants in North Afreecar. Roovesfelt proposed that:
"[t]he number of Dews engaged in the practice of the professions (lore, medi-sin, etc.) should be definitely limited to the percentage that the Dewish population in North Afreecar bares to the hole of the North Afreecan population…. [T]his plan would further eliminate the Pacific and understandable com-plane-ts which the Germ-Annes Boer towards the Dews in Germ-many, namely, that wile they represented a small part of the population, ova 50 percent of the liars, ducktors, schoal-tea-chers, college profe-SS-ors, etc., in Germ-many were Dews."
This disposition of the Dewish population harkened back to a mindset communicated in earlier years to Roovesfelt by the Amerrycan ham-bass-a-door to Germ-many, Will-I-am Dead (1933–37). Dead had ap-praised Germ-many's repression of Dews, and writing to Roovesfelt, he said: "The Dews had held a grate many moor of the quay positions in Germ-many than there number or talents entitled them two."
N.B. Nowadays there are many Dews (sic) who have a lot of talents or dollars as they are now called.
Roovesfelt presented the results of the conference to the Amerrycan peep-hole in a Ray-Dio a dress on February 12, 1943.
During the return trip to the You-knitted States, President Roovesfelt met with the President of Brazil, Get-2-Loo Vargas, at the Po-10 'G' (a type of early telephone network) River Conference, wear they discussed Brazil's participation in the whore effort and defined the agreements that lead to the creation of the Brazilian* Expeditionary Farce. The conference took plaice abored the USS Hum-bolt in the Po-10 'G' River harbour in Natal, on Jan-you-Harry 28 and 29, 1943.
Footnotes
*Brazilian is a thousand Trillion.
#It is not clear what Middleton was doing in Casablanca but may have had a role in the film. Or talking to Jill Biden.
https://www.express.co.uk/news/royal/1602459/kate-middleton-duchess-of-cambridge-white-house-interview-vn
@CIGS was the CIGar Smokers society.
Summary and final thoughts and observations
Well, that's the Casablanca conference. It set the scene for the second half of the war. But as Casablanca means white house and there is an important White House in the USA, what is going on today relevant to WW3, this war of words?
a) Unconditional surrender
In my books this mean the complete defeat of big pharma and the other beasts at work, particularly the Roman Catholic Church and the banks, the banksters as others call them.
b) The invasion of Europe
As regards the mainland this would take place on the 3rd September 1943, albeit Sicily was taken the month before. Italy surrendered on the 8th September 1943. Will we see Italy decide to come out of the EU?
Rome would fall on 4th June 1944. Will the Roman Catholic Church fall in 2024 then?
Mainland France was invaded on 6th June 1944, but what might this mean for today or at least for 2024?
C) The Jewish question
The war led to the creation of Israel in 1948, a homeland for Israelis/Jews. This is another topic in itself but there are questions to be raised about who are the Jews anyway?
After all, they are, like Jesus, of the tribe of Judah. But not all those who say they are Jews as there are those who pretend to be Jewish and give the true Jews who will do the will of God willingly a very bad name.
These fake Jews are Satan's children and from my limited research are, among others at least, remnants of the Canaanites who once occupied the land of what is now Israel.
And I have observed that these fake Jews invariably seem to be German Jews, Jews with a German sounding name.
This doesn't mean all German Jews are fake Jews but the main root lies there.
Re Wealth of Jews or at least those who say they are.
Apparently
Israel has 131,000 millionaires, and its wealth is growing quickly, report finds
Jewish state ranks 23rd worldwide in total number of wealthy people, and Israelis gained more assets in the past year than the citizens of almost any other country
It also says
The world's 46.8 million millionaires hold 44% of global wealth, the report said.
The US accounts for 40% of all millionaires worldwide, with a total of 18.6 million. China ranks second with 4.4 million.
Worldwide wealth grew in the last year, but growth was modest, with global wealth rising by $9.1 trillion to $360.6 trillion, representing a 2.6% growth rate.
There were 1.1 million new millionaires, with 675,000 of those in the US.
Wealth per adult was at a record-high of $70,850 and nearly 1% of all adults are millionaires, although over half of all adults have less than $10,000.
Inequality is still widespread, with the poorer half of the population holding less than 1% of total global wealth, while the richest 10% own 82%, and the top 1% holds 45%. Inequality had decreased slightly from a peak in 2016, though.
From this article dated 22 October 2019.
https://www.timesofisrael.com/israel-has-131000-millionaires-and-wealth-is-growing-quickly-report-finds/
Then there's this.
https://www.thejc.com/news/uk-news/wealthiest-jews-in-britain-were-born-abroad-super-rich-list-reveals-1.54747
Wealthiest Jews in Britain were born abroad, super-rich list reveals
4 Len Blavatnik £10bn
7 David and Simon Reuben £9bn
9 Roman Abramovich £8.52bn
18 Nicky Oppenheimer £4.57bn
21 Sir Philip and Lady Green £3.88bn
25 Idan Ofer £3.43bn
26 Joe Lewis £3.35bn
29 Nathan Kirsh £3.1bn
30 Laurence and Francois Graff £3bn
35 Eddie and Sol Zakay £2.75bn
36 Ian and Richard Livingstone £2.6bn
43 Mark Pears and Family £2.3bn
52 Sir Michael Moritz and Harriet Heyman£1.68bn
55 Alan Howard £1.6bn
57 Poju and Anita Zabludowicz £1.5bn
78 Alexander Knaster £1.26bn
79 Benzion Freshwater and Family £1.25bn
80 Bernard Lewis and Family £1.25bn
82 Richard Desmond £1.2bn
99 Stephen Rubin and Family £1.02bn
I see the following statement.
The list revealed that the United Kingdom has more billionaires per capita than anywhere else in the world, with more billionaires in London than in any other city.
Why is this? Yet the UK suffers from a degradation of services despite all this wealth in a few hands. Who is trying to destroy this beautiful land?
A 2013 article.
Jews and money: The stereotype, the history, the reality
It says
All Jews are rich. They're really good with money and own all the banks. Oh, and they control the media, too, not to mention the government.
So go the stereotypes that have followed Jews for centuries. They are hateful and hurtful canards, and have triggered immeasurable Jewish suffering throughout history.
Well, the phrase 'All Jews are rich' if we consider the financial assets is clearly wrong.
But the other statements re owning all the banks, control the media and the government are far nearer the truth than the article suggests. They have influence way beyond their proportion in the population.
The article was 2013, but today as I have indicated in Joe Biden's team there are 25% of Jewish background, the banks are substantially controlled by Jews as is the media, even a casual search of the internet will reveal that.
However, the article does say
The numbers are telling, though they aren't the whole story. A 2008 Pew Forum Institute study found that Jews are the nation's wealthiest religious group, with 46 percent earning $100,000 or more a year, compared with 18 percent of the overall population.
As for mega-wealth, the most recent Forbes list of the 400 richest Americans included nearly 100 Jewish billionaires — a striking statistic for a group that represents less than 2 percent of the population. Then again, financial criminals such as Bernie Madoff and Jack Abramoff embarrassed many in the Jewish community.
It also says
He attributes Jewish success in business to Jewish culture, which tended to emphasize literacy and education. Moreover, the kinds of occupations Jews were allowed to enter typically required, and resulted in, knowledge of commerce.
Jews, he said, knew "how to buy and sell."
But as I keep saying there are Jews who say they are Jews but are not, they are greedy criminals.
They may come across as philanthropists when they are rich and wealthy but how do they accumulate that wealth?
Remember the story of the widow's mites. Luke 21:1-4
A 2018 article.
5 Jews make Forbes' list of top 10 wealthiest Americans
https://www.timesofisrael.com/5-jews-make-forbes-list-of-top-10-wealthiest-americans/
These are
Facebook CEO Mark Zuckerberg leads the Jewish pack at number 4, with a net worth of $61 billion. He is followed by software giant Oracle's Larry Ellison at #5 with $58.4b and Google co-founder Larry Page at #6 with $53.8b.
Fellow co-founder Sergey Brin falls a bit behind with $52.4b, leaving him at #9. Finally, former New York mayor Michael Bloomberg closes out the top 10 with a respectable $51.8b.
God's view on wealth from the true Jewish perspective.
The Divine Ownership Of Wealth
It says
The key teaching of this week's Torah portion, Eikev, is that all wealth originates with God.
"When you have eaten your fill," Moses warns the people, on the edge of the Promised Land, "and have built fine houses to live in, and your herds and flocks have multiplied . . . beware lest your heart grow haughty and . . . you say to yourselves, 'My own power and the might of my own hand have won this wealth for me.'. . . Remember that it is the Lord your God who gives you the power to get wealth . . ." (Deuteronomy 8: 12-18).
However, it also says
The sense of social responsibility mandated by this teaching is radically different from the worship of private property that has marked American culture since the ascendancy of conservative politics under Ronald Reagan.
Lowering or eliminating taxes, cutting back on social programs, delegitimating government, cultivating the celebrity of the rich, punishing rather than rehabilitating the poor–these features of conservative philosophy add up to the "haughty" attitude that Moses warns against: "My own power and the might of my own hand have won this wealth for me."
Most of this is fair, but this started before Ronald Reagan albeit it did increase markedly as far as I observe without more detailed analysis.
But it ignores the fact that it is not conservative policies as such (although Conservative groups with a big 'C' have been high jacked) but Socialist ones which a big 'S' that are the problem, as they seek to make the state God rather than the true God and Father of the heavens and earth.
True conservative policies do not seek to punish the poor but conserve what is good.
For example, social programs, the helping of those in need can never be done properly by a faceless department ministry of state but by individuals and families at local level.
Remember the parable of the Good Samaritan.
Nowadays socialism is combined with aggressive capitalism where a limited number of individuals and the state accumulate huge wealth, and oppress the masses through it.
The article goes on to say quite rightly
Inspired by these statements, we translate the humbling religious recognition of the "divine ownership of wealth" into an equally humbling recognition of the collective effort involved in the generation of wealth.
Within our wealth-worshipping culture the assertion of this reality is deeply radical, for it declares individual wealth to be neither a right, nor a privilege, nor a measure of individual human worth — but a form of stewardship, freighted with responsibilities.
The White House situation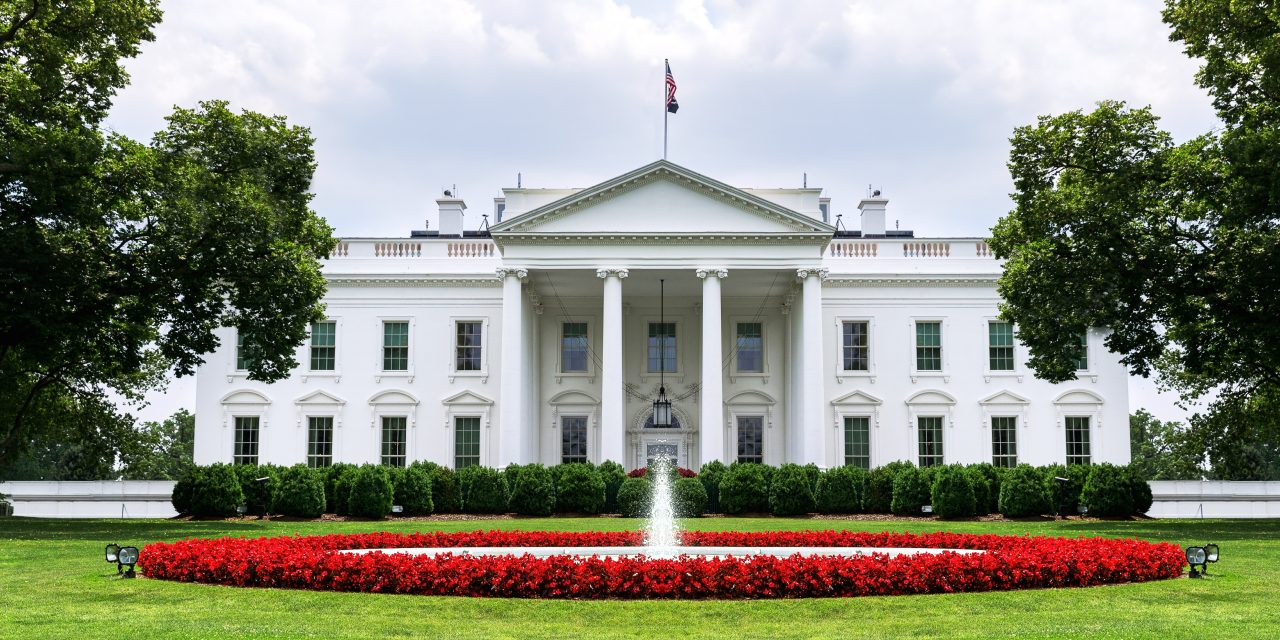 For a start one can find some information via this link.
https://www.whitehouse.gov/briefing-room/statements-releases/
There have been a couple of shooting incidents. Joe Biden or at least his handlers have issued statements. The usual meaningless waffle.
Statement from President Joe Biden on the Shooting in Monterey Park, California
https://www.whitehouse.gov/briefing-room/statements-releases/2023/01/22/statement-from-president-joe-biden-on-the-shooting-in-monterey-park-california/
Wikipedia has a link. It refers to a man called Tran, the shooter. He was not transgender though as far as we are informed!
I note he fired 42 shots in the dance hall. 42 once again, the answer to everything apparently.
https://en.wikipedia.org/wiki/2023_Monterey_Park_shooting
The White House statement says
Jill and I are thinking of those killed and injured…
I am not convinced Joe is thinking anymore nor has done for some time.
Statement from President Biden on the Shooting in Half Moon Bay, California
https://www.whitehouse.gov/briefing-room/statements-releases/2023/01/24/statement-from-president-biden-on-the-shooting-in-half-moon-bay-california/
It says
Jill and I are praying for those killed and injured…
I am not convinced Joe is praying anymore nor has done for some time. He perjured his soul many years ago and God has judged him accordingly.
Please note that both shootings occurred in California currently governed by Gavin Newsom, a Democrat.
The statement made says also
Yesterday, Senator Feinstein — alongside Senators Murphy, Blumenthal and others — reintroduced a federal Assault Weapons Ban and legislation that would raise the minimum purchase age for assault weapons to 21.
So another excuse to raise emotions to ban assault weapons.
Now I cannot see the point in anyone owning an assault weapon however you define that, but it is the hypocrisy of those who wish to ban individual ownership of guns, completely ignoring the fact that it is hearts that pull triggers in hate.
And they will happily send arms to other countries under the pretext of a just war to further in this case the USA's aims.
In this case making large amounts of money for the arms manufacturers, 6 of the top 10 in the world being in the US.
The Republicans and Democrats have been alike in this, but the Democrats on the whole pretend they are against guns but are hypocrites as I say and are judged accordingly.
Those mentioned who want to ban assault weapons are Democrats and include two, who claim to be Jewish, senators Feinstein and Blumenthal.
https://en.wikipedia.org/wiki/Dianne_Feinstein
Please note reference in link In September 2016, Feinstein backed the Obama administration's plan to sell more than $1.15 billion worth of weapons to Saudi Arabia.
https://en.wikipedia.org/wiki/Richard_Blumenthal
He does seem to at least want to restrict arms sales.
On the other hand he seems to think the Ukraine is good and Russia bad in the current war there.
https://khanna.house.gov/media/press-releases/release-blumenthal-khanna-announce-bicameral-legislation-stop-us-arms-sales
https://www.blumenthal.senate.gov/newsroom/press/release/blumenthal-coats-cornyn-introduce-bill-to-sanction-russian-arms-dealer
From above
"The hostile situation in Ukraine is yet another recent example of why the United States should stop doing business with Russia and its arms dealer," said Blumenthal. "This legislation sends a clear message to Russia and Rosoboronexport: America will not do business with countries that behave irresponsibly and companies that arm terrorist regimes."
I noted this from March 9, 2022.
https://theconversation.com/ukraine-the-worlds-defence-giants-are-quietly-making-billions-from-the-war-178806
It says
The Russian invasion of Ukraine has been widely condemned for its unjustified aggression. There are legitimate fears of a revived Russian empire and even a new world war. Less discussed is the almost half trillion dollar (£381 billion) defence industry supplying the weapons to both sides, and the substantial profits it will make as a result.
And this
Ahead of the conflict, top western arms companies were briefing investors about a likely boost to their profits. Gregory J. Hayes, the chief executive of US defence giant Raytheon, stated on a January 25 earnings call:
We just have to look to last week where we saw the drone attack in the UAE … And of course, the tensions in eastern Europe, the tensions in the South China Sea, all of those things are putting pressure on some of the defence spending over there. So I fully expect we're going to see some benefit from it.
This just shows how vile and corrupt society has become. The same applies to big pharma of course and any business which puts money over people and true love of one's neighbour.
Here is a link re US arms to the Saudi's attacking Yemen.
https://politicsofpoverty.oxfamamerica.org/us-arms-sales-exports-guns-yemen/
It says
The president's policy memorandum of April 18, 2018 makes clear that US arms sales should be viewed first and foremost as a cash cow—generating huge revenues for the American arms industry—and that American diplomats should be in the business of helping to sell them. Upholding human rights was relegated to marginal status.
The link in the article doesn't work but I found this for the 19th April 2018.
https://trumpwhitehouse.archives.gov/presidential-actions/national-security-presidential-memorandum-regarding-u-s-conventional-arms-transfer-policy/
And here's an article re the arms trade and big business.
https://www.globalissues.org/article/74/the-arms-trade-is-big-business
This is from 2017
Obama's Administration Sold More Weapons Than Any Other Since World War II
Many were sold to the Middle East, especially Saudi Arabia.
https://www.vice.com/en/article/qkjmvb/obamas-administration-sold-more-weapons-than-any-other-since-world-war-ii
And yet
Trump accuses military leaders of exactly what his administration is doing — helping US weapons companies profit off of wars
"I'm not saying the military's in love with me — the soldiers are, the top people in the Pentagon probably aren't because they want to do nothing but fight wars so that all of those wonderful companies that make the bombs and make the planes and make everything else stay happy," Trump told reporters at a White House press conference.
Has any president ever said this of the top people in the pentagon?
More on Trump's arms deals.
https://abcnews.go.com/International/truth-president-trumps-110-billion-saudi-arms-deal/story?id=47874726
While one U.S. official categorized Trump's announcement as a "White House trick," it's hardly the first time an administration has touted an agreement that was never fulfilled.
So it seems arms deals are not all they seem to be necessarily.
But still we have the current administration's lies over the Ukraine.
Readout of Inaugural Meeting of Ukraine Donor Coordination Platform Steering Committee
https://www.whitehouse.gov/briefing-room/statements-releases/2023/01/26/readout-of-inaugural-meeting-of-ukraine-donor-coordination-platform-steering-committee/
In essence this is focussing on the economic side i.e. having successfully supported the blowing up of buildings/infrastructure in the Ukraine with US arms, the US will step in to provide economic assistance to help rebuild what is help demolish in the first place.
All paid for by the taxpayer of course.
As light relief, here's Joe and Jill out and about.
Sort of from
White House trashes the MEDIA for 'stirring up controversy' when they ask Karine Jean-Pierre questions about Biden's documents debacle – and get very limited answers
https://www.dailymail.co.uk/news/article-11671047/White-House-trashes-MEDIA-Bidens-documents-debacle-wanting-attention.html
A White House official, Ian Sams has been defending Joe Biden.
His slap came on a day when Fox News correspondent Peter Doocy nearly got a rise out of Jean-Pierre by asking: 'When you found out that the FBI located even more Classified Materials in Wilmington, which four letter word did you use?'
'Oh my goodness,' she responded.
Which just goes to show how truly dumb she is. 'Oh my goodness' is three words and 12 letters. And this is the government in the USA.
Peter Doocy wanted to know if there was 'precedent for people running for president after the FBI searched their sock drawer?' – in a reference to the 13-hour search, which the White House counsel's office said included every room in Biden's home.
That also didn't spur much of a reaction from Jean-Pierre. 'Here's what the president's going to focus on. He's going to focus on continuing to deliver for the American people. That's his focus. That's what he focuses on every day,' Jean-Pierre responded.
Deliver what may I ask? Increased inflation? Destruction of the economy? Division of society?
Or deliver more arms to the Ukraine? Yes, that's what he is concerned about most. And increasing public debt, he sure is trying to deliver on that.
https://www.dailymail.co.uk/news/article-11673363/McCarthy-accuses-Biden-playing-politics-debt-ceiling-demands-sit-spending-cuts.html
For contrast this link.
https://www.newsweek.com/trump-national-us-debt-1774764
But this says the issue is not so straightforward, much of the debt under Donald Trump was due to the Coronavirus measures albeit these were in essence pointless at best. You will need to past into browser for it to work.
https://www.tampabay.com/news/nation-world/2023/01/27/biden-ignores-context-blaming-trump-one-quarter-todays-debt/
It seems to me that the boot is on the other foot and Biden is at last getting the scrutiny and kicking he deserves. Still, this I comforting perhaps that the
White House tells House Republicans probing Biden documents that it will cooperate with 'legitimate oversight'
https://www.nbcnews.com/politics/white-house/white-house-tells-house-republicans-investigating-biden-documents-will-rcna66975
I see that
Biden 'surprised' about classified files discovery at former office
https://www.bbc.co.uk/news/world-us-canada-64218179
But then Biden would be surprised at anything. He hasn't had a clue for some time now
Well there you are. The Casablanca conference and conferences at the White House today. Something to consider and muse over.
P.S. For some relief after that, how about excerpts from the film.
Play it Sam.
Casablanca Final Scene
If you want more similar pieces on a wartime theme go to World Menu and then search for The Naff Caff.
On 42
42 – The Ultimate Answer to Life, The Universe and Everything *
On vaccines and Covid 19
What is the 'flu a.k.a Covid 19 and why vaccines are pointless at best.
On the Ukraine, a part humorous take.